Companies We Recommend
These are companies that I have hunted with or have used their products. I have been very impressed with them all. We created this page to spread the word that these folks offer good quality services/products and to let you know that we at Pine Hollow Longbows endorse them.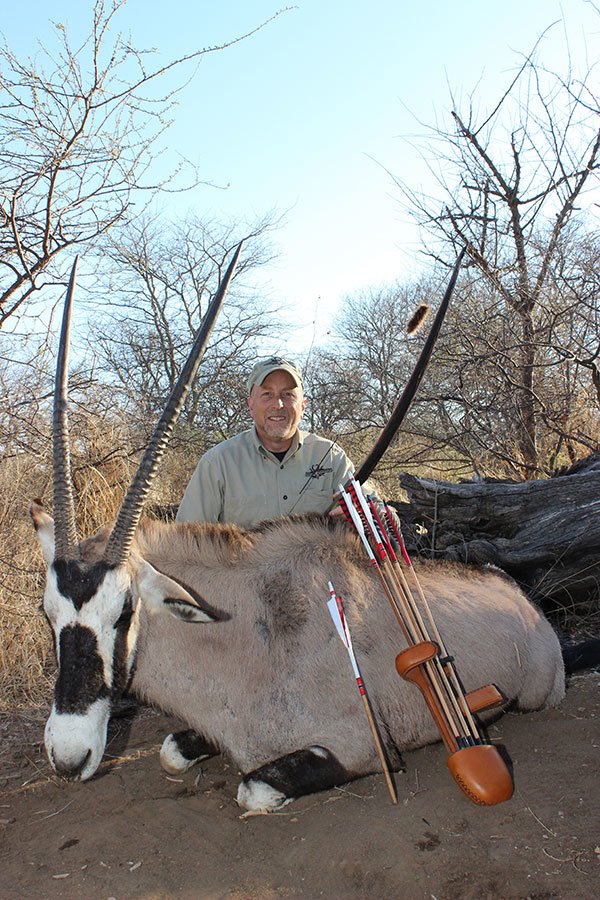 Do us a favor - if you book a hunt or purchase products from them, tell them that "Mike from Pine Hollow Longbows sent you." 

---
Penobscot Guide Service
For Spring or Fall Bears in Maine as well as spring turkey and fall moose. These guys are top notch. I have hunted with them several times and will hunt with them more. 

I have taken a nice bear with a 54 cal. flintlock rifle on this hunt and plan on many more hunts in the future. Gavin, Erik and Charlie will work hard to see that you have a good hunt in the North woods of Maine, many hunts on Penobscot Indian land.
---
Hidden Creek Outfitters
For a true wilderness Elk hunt on the border of Yellowstone in Wyoming. I have hunted twice with Bill on this great archery hunt and have had opportunities with archery both hunts. The horseback ride into camp and the scenery is breathtaking! 
---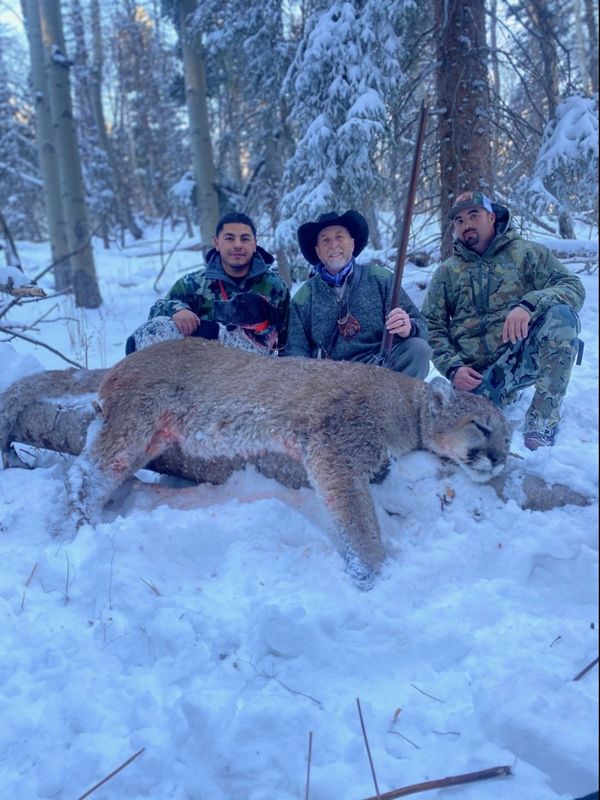 New Mexico Hunting Addiction
I have hunted all over the world and have never hunted with an outfit that truly seemed to care that you had an opportunity at the animal you were after. Steven Ocana and Bobby Tainter were first rate in every way. I hunted Mountain Lion with them but they also offer Bear, Mule Deer and Elk, and I hope to hunt more with them in the future. Please Call Steven Ocana @ 505-927-5868 and tell him that I sent ya!.
---
Lucas Forge
For over thirty years I was a butcher and have had a knife in my hand every day all day for many years, so I know knives, These knives made by Lucas Bullington are the perfect mix of toughness and usability. I have two of these fine knives, one for hunting and one an everyday carry knife. It is amazing how well these knives will hold an edge.
---
Sofala Safaris
I can't say enough good things about this outfitter - Sofala Safaris. They're VERY bowhunting friendly! All blinds are set up to shoot a longbow from and the waterholes are nice and close. The food is also great as are the accommodations. This is a family run business and you are treated as such - not like just another group being pushed through. Give them a try - I recommend them highly!