Boa Bow Quiver by Thunderhorn Manufacturing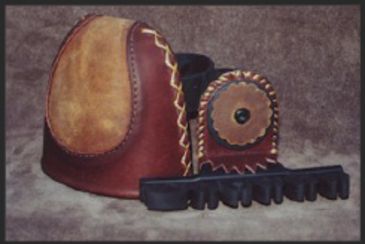 Boa Bow Quiver by Thunderhorn Manufacturing
Boa Strap-On 6-Arrow Bow Quiver by Thunderhorn Manufacturing

The "BOA" 6-arrow bow quiver with 'quick-mount' constrictor straps will fit both recurve bows AND longbows.
All pictures above show the Boa strap on quiver with the contrasting hood insert. The solid hoods will not have the stitched insert at all and will be all the same color leather.

Available in a solid color hood and a deluxe contrasting color insert hood. (Colors vary.)
Convenient strap-on quiver design is easy off and easy on.

Fits nearly all bows - right or left handed.