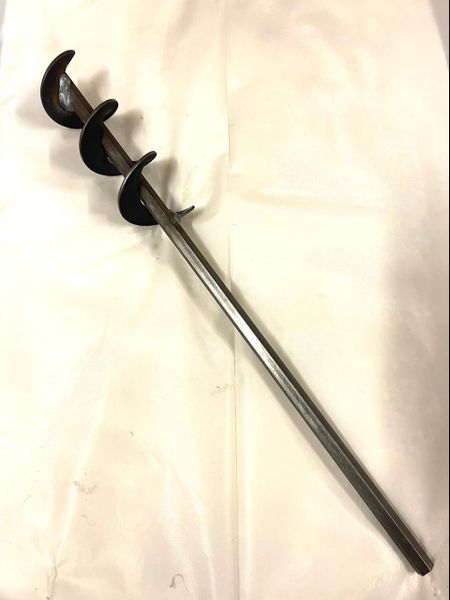 Dirt Hole Set Auger
Dirt Hole Set Auger 
Choose a 1.5" or a 2'' hole auger,  18'' in length to power-drill dirt holes fast and easy!
Note: You'll need a drill with a 1/2'' drill chuck. 
C
ompared to the tedious work of using a trowel to punch in a dirt hole set, t
his tool saves you a lot of hard work and time on set-day when you're making new sets all day long. It's so much faster you're going to wish you had picked up one of these long ago.