Duke HD Large Cage Trap #1112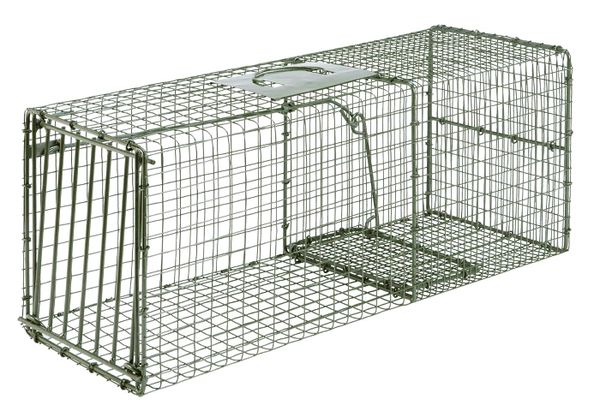 Duke HD Large Cage Trap #1112
Duke HD Large Cage Trap #1112
30" x 12" x 12", Used for; Raccoon, Cat, Armadillo and similarly sized animals.

$44.99 each + $10.00 additional shipping
Duke Heavy Duty Cage Traps offer the ultimate in Humane Live Catch Cage Traps. These Heavy Duty Cage Traps feature; all steel rod gravity drop doors, bait protected cage mesh, and a complete internal steel rod frame. All cage trap models are constructed to provide for exceptional durability with no harm to the animal.