Deer Slayer Custom Osage Flatbow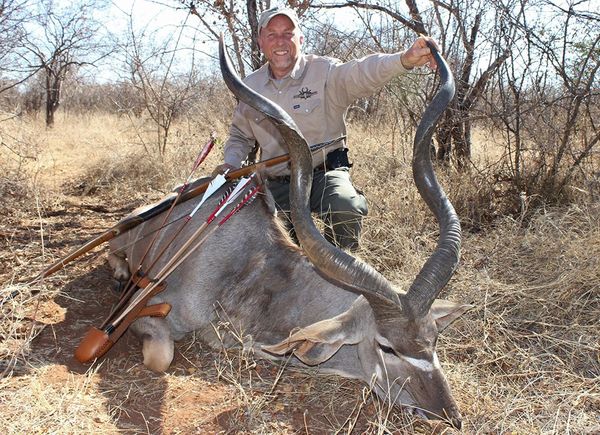 Deer Slayer Custom Osage Flatbow
Deer Slayer Osage Flatbow
"Our Deer Slayer flatbows are smooth drawing with a powerful cast yet whisper quiet at the shot. These bows are a new favorite of mine, and they have been proving themselves as deadly hunting bows all over the world."
Mike Yancey
All the bows I make are made to hunt with.
I produce quality hunting bows that will provide you with years of performance as well as the simplistic beauty you get when crafting a bow from all natural products. I take a limited amount of orders each year because of the time required to build you a bow that meets my standards. I will not rush… the bow I build for you will be the best I can possibly build. You have my word.
These bows have been tested in the field by myself, my hunting buddy Jerry Bowen, and many of my customers. These bows have taken many Pope & Young record book animals over the last several years from caribou to mule deer, antelope, hogs, javelina, white tail deer and turkey. These bows have proven themselves to be reliable and deadly hunting weapons.
Please call me if you're interested in ordering one of my bows. I'd like to make sure we choose the bow that will best fit your needs and discuss the artwork style you'd like on your bow. They are custom, made one at a time so I can mix and match options to get you just what you're looking for.
To order one a $100.00 deposit is required and delivery time could be up to 16 weeks depending on the style of bow you choose and backlog of existing orders.
Note: Because these bows are made exactly the way you want them and there are so many options, please call Mike at: 479-474-3800 to discuss exactly what kind of bow you're looking for.