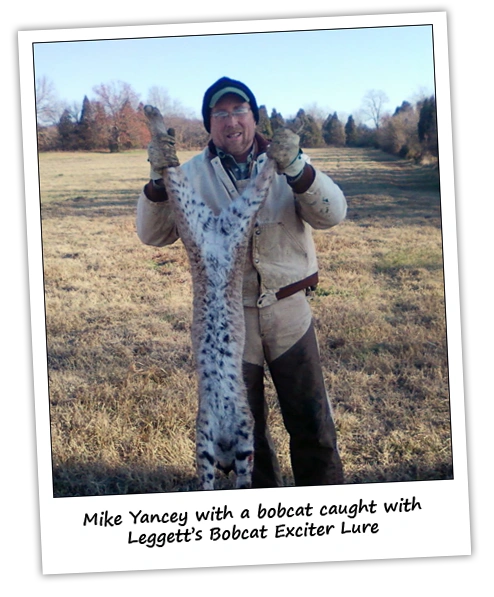 Leggett's Bobcat Exciter
Leggett's Bobcat Exciter

Leggett's bobcat exciter produces a mild odor. Gives you fewer traps dug out, more fur on the stretcher.

• Fewer non-targeted species

• Will not contaminate your equipment like other lures do.

• No other bait or urine needed.

• Designed for year round usage in dirt hole or on backing of urine post sets.

Complete directions are on the bottle.

$12.00 per 4-1/2 ounce bottle + $1.50 UPS Shipping Fee

Note: Since these lures are liquid, we have to ship them through UPS instead of the Post Office so there is an additional $1.50 fee per bottle charged for shipping.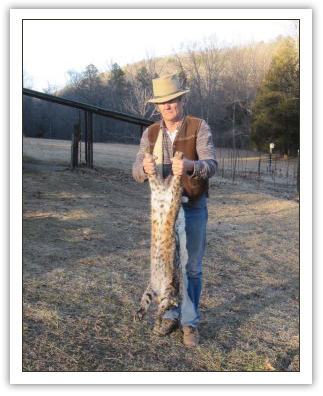 Here's a picture of Butch Stone from MO. Butch has years of trapping experience and just started using the Leggetts cat exciter and caught two bobcats in a week. "Mike , I can highly recommend the cat lure! Going to turn cold again, so I pulled 'em today. Almost sure I missed a couple on account of partly frozen traps."  Butch