Minnesota Brand #MB450 Coil Spring Traps with Offset Jaws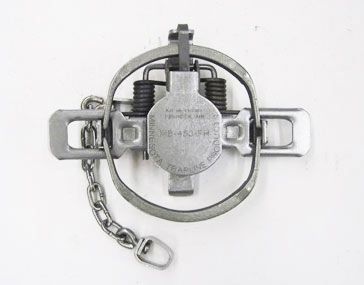 Minnesota Brand #MB450 Coil Spring Traps with Offset Jaws
Minnesota Brand #MB450 Coil Spring Traps with Offset Jaws - Made in the USA!

"I am really excited about these Minnesota Brand Coilspring Traps. I like them because they're excellent traps and I plan to use them this year on all my fox, cat, and coyote lines. I can't tell you enough just how good these traps are and knowing that they are American made makes them even better! If you're trapping fox, cat, or coyote, try some of our Minnesota Brand coilspring traps." Mike Yancey

$19.50/each, 6 pack $102.00 + $12.50 additional shipping, 12 pack $188.00 + $25.00 additional shipping.