One on One with Mike Yancey - Bow Building Class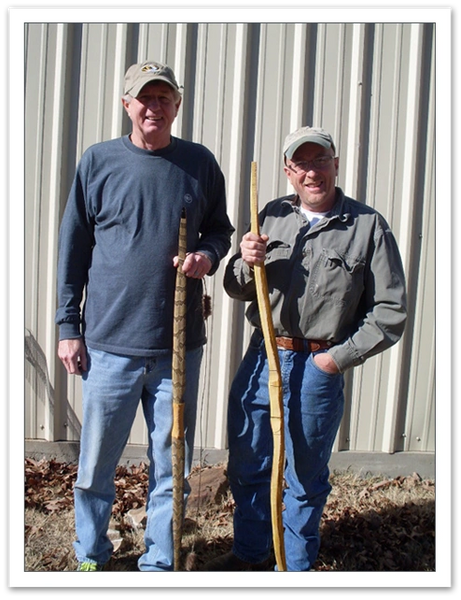 One on One with Mike Yancey - Bow Building Class
One on One with Mike Yancey - Bow Building Class:
Learn to build beautiful and effective primitive bows like the ones pictured here!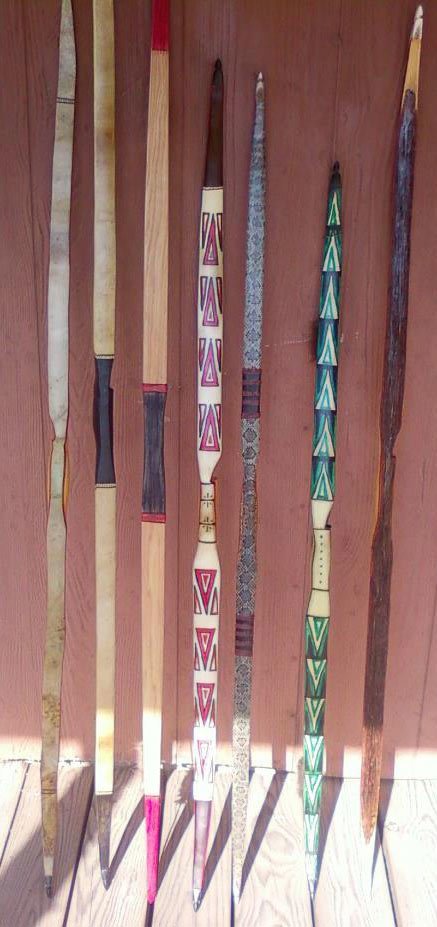 Imagine, four and a half days of one on one training with master bowyer Mike Yancey at his shop in Arkansas. By the time you complete your training, you'll learn Mike Yancey's proven method of bow building. You'll leave with one completed bow and another bow that you will rough out and sinew back - then finish later at home after the sinew cures. It doesn't get any better than this!
You'll learn all basic bow building techniques plus:
• Snake Skin Backing
• Sinew & Rawhide Backing
• Tillering Secrets
• Painting & Finishing
• Heat Bending Wood
• Bowstring Making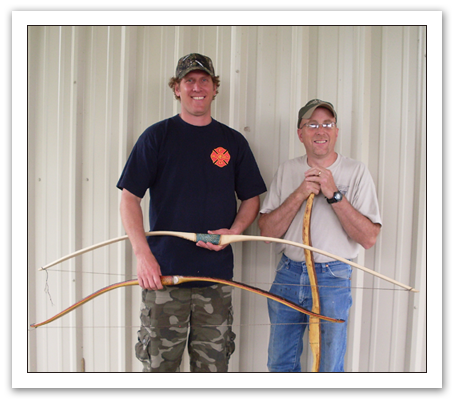 This intense class of bow making with Mike Yancey is an investment in your bow building future. Mike's easy going style and complete knowledge of so many different techniques of bow building ensures that you're going to learn everything you can absorb about the art of self bow making in four and a half days.
You'll work right in Mike's shop, lunch will be provided. Lodging and transportation will be the responsibility of the student. Special rates have been arranged with two hotels in Van Buren, a short 5-minutes from the shop.

Four and a half days of one-on-one instruction with Mike Yancey, $1800.00

Please call 479-474-3800 for dates and availability.

Note: I also offer bow building classes where I travel to your location and/or hunt combos. Prices vary depending on the distance of travel as well as the size of the class. I prefer a place that I can hook up a travel trailer, please call 479-474-3800 for more info.


Note:

All deposits and payments for bow classes are

non-refundable.