Ozark Water "Poof" Feather Treatment from Ozark Feathers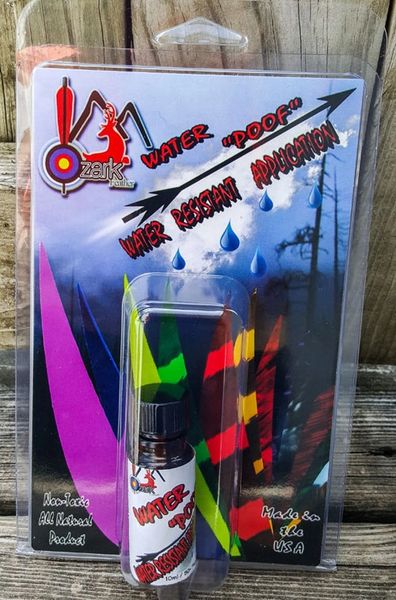 Ozark Water "Poof" Feather Treatment from Ozark Feathers
Ozark Water "Poof"  Feather Treatment from Ozark Feathers
Keeping your feathers "high and dry" in wet conditions is a challenge.

We've found that the Ozark Water "Poof" feather treatment is the best solution to that challenge we've ever found.
Just brush it on each feather and let it dry.

It's easy to treat around 40 feathers with this 10 ml bottle. Brush Included.
Tip - Don't go crazy with the amount you put on each feather. A little of this treatment goes a long way!