One on One - Osage Selfbow - Two Day Class with Mike Yancey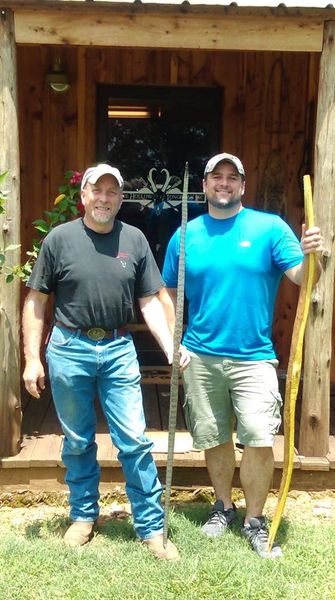 One on One - Osage Selfbow - Two Day Class with Mike Yancey
 Two days with Mike Yancey one on one at his shop in Arkansas.
You will build a one of a kind Osage orange selfbow using Mikes proven method. A seasoned Osage stave and the use of all tools required to build your bow are included in the price of the class. Class can be any two week days that you choose and you will leave with not only a one of a kind selfbow but the knowledge that Mike will pass on to you from a lifetime of bowhunting and bow building.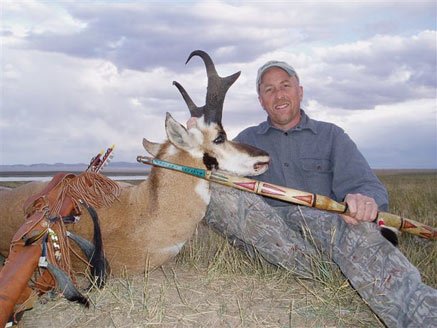 Mike has been hunting with these kinds of bows for decades and has taken quite a variety of game. These classes are designed to allow Mike to share virtually everything you could possible want to learn about building his style of Osage bows. 


Not only will the entire process of building the Osage bow be discussed, finishing, decorating, and bowstrings will be covered in great detail. As a special bonus, Mike will cover the nuances of shooting and hunting with these bows as well. 

This is the entire package. Learn to build the bows, care for them, and hunt with them.

Lunch will be provided. There will be specials on supplies at the time of the classes.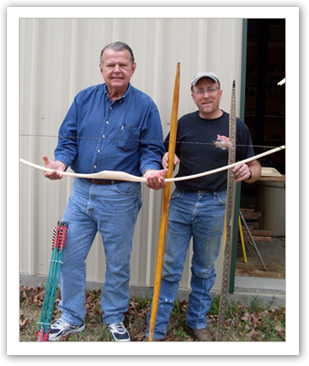 Lodging and transportation will be the responsibility of the student.
While there you can browse the showroom, shop and pick up bow staves or other supplies.
Note:
All deposits and payments for bow classes are
non-refundable.