Pine Hollow Longbows Premium Steel Trade Points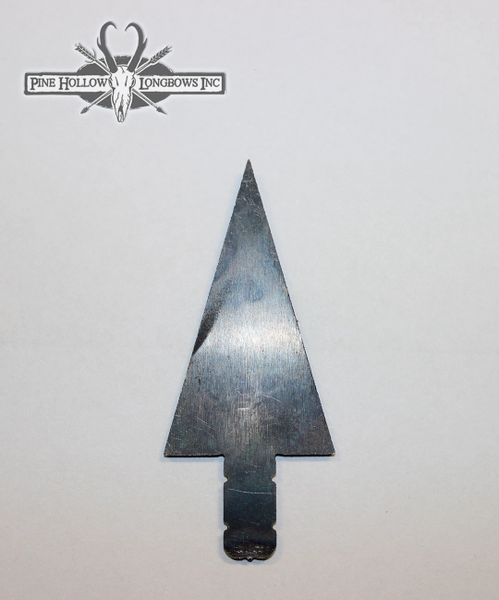 Pine Hollow Longbows Premium Steel Trade Points
Pine Hollow Longbows Premium Steel Trade Points

Pine Hollow Longbows Steel Premium Trade Points are cut from high quality 4130 carbon steel right here in the USA!
These heads, when sharpened up well, are deadly on all sorts of big and small game.
The points are 3" in total length (2 1/4" blades with a 3/4" tang) and weigh 213 grains before sharpening.

Note: These heads do not come sharpened. They are stamped out and ready for you to haft and sharpen. These heads can be sharpened to a double bevel or a single bevel. That is your option - whichever you prefer.
These are the only top-quality carbon steel trade points we know of anywhere and we're proud to offer them to you!
Sold by the 4-pack.