Pine Hollow Raw Natural Barred Primary Turkey Feathers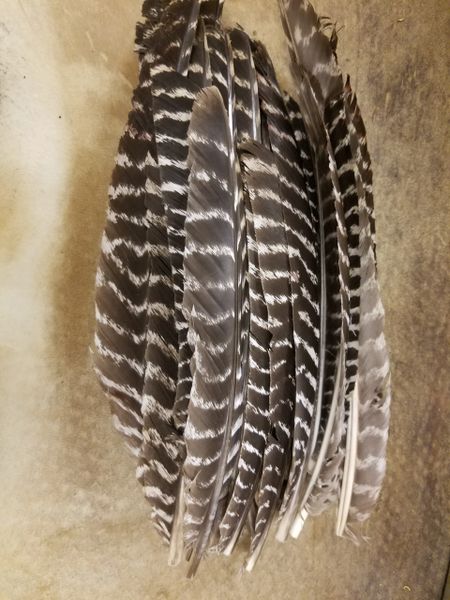 Pine Hollow Raw Natural Barred Primary Turkey Feathers
Pine Hollow Raw Natural Barred Primary Turkey Feathers

We are now offering Wild Turkey Feathers in the raw for those who want to make their own fletching or a more native looking arrow fletching. All are from wild birds and are un washed and un ground.

These are the good primary feathers they make the best fletching.
Available by the dozen - Please specify Right Wing or Left Wing.