2-Day Predator Trapping Instruction in North Texas - with Mike Yancey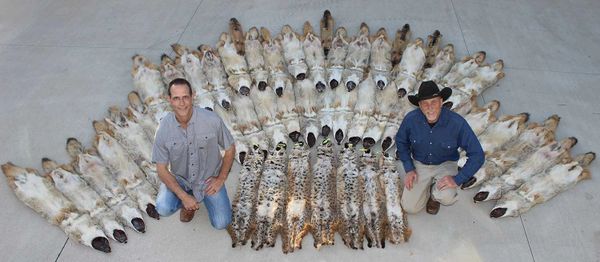 2-Day Predator Trapping Instruction in North Texas - with Mike Yancey
2-day Predator Trapping Course in North Texas with Mike Yancey
New for this year Mike will be offering two 2-day, one on one in the field trapping instructions in North Texas. In this 2 day course, you will gain years of experience that will easily pay for itself in no time back on your own line at home. Learn predator trapping and snaring and how to manage your hunting property this is the course for you, it will be an adventure you will never forget.   This will be based out of North Texas and you will follow Mike and his Texas trap line partner on their Western predator line and learn to trap and snare large numbers of coyotes and bobcats. Dates are the first two weeks of January.
Food and Lodging are your responsibility, there are several motels in town. We will pick you up in the morning and be on the line all day and skinning until after dark most days so pack a lunch.
Book now because these two spots won't last long.
This will be a ton of fun and I am looking forward to offering this to you. Mike