Predator Trapping Starter Kit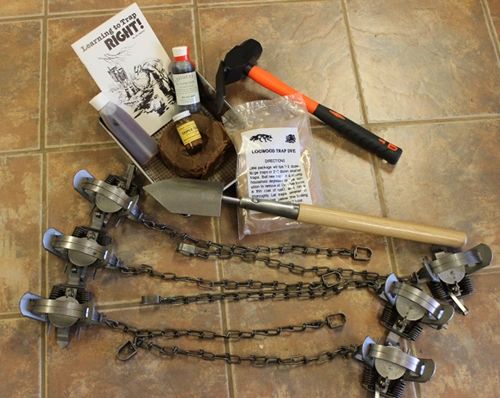 Predator Trapping Starter Kit
Predator Trapping Starter Kit
This kit contains all you need to get started in trapping predators!

Good for; bobcat, fox, coyote, and raccoons. The kit consists of; 6, 1 1/2 Bridger coil spring traps, a pack of "Write Your Own Trap Tags", the book - "Learning to Trap Right" by Jim Helfrich, a roll of trap wire, a 4 oz. bottle of red fox urine, a bottle of Leggett's coyote and fox exciter lure, a bottle of Carmen's triple threat lure, a wire dirt sifter, a bag of trap dye, an trowel, and a Sod Buster hammer.

You get all that for only $129.00 + $30.00 extra shipping - it's the best deal on such a quality predator trapping starter kit we think you'll find anywhere.