Primitive Archer Magazine - Current Issue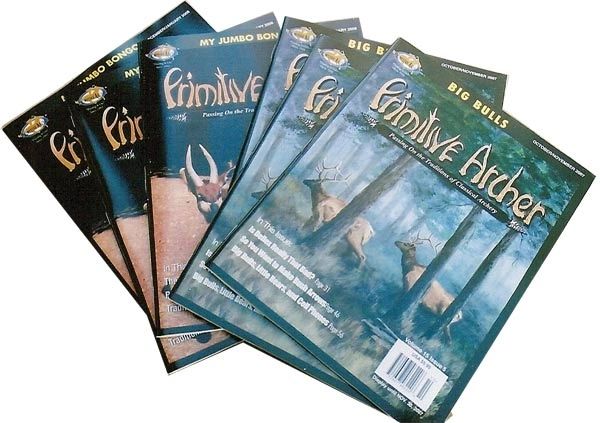 Primitive Archer Magazine - Current Issue
Primitive Archer Magazine - Current Issue
Primitive Archer Magazine is written specifically for people who love the outdoors, hunting and archery and has been dedicated to "Passing On The Traditions Of Classical Archery" since 1992.

Published six times a year, we are packed with advice for bowyers, hunters and outdoorsmen. Each issue is full of how-to's, archery history, hunting tips and related ways to maximize your outdoor experience, plus exciting stories from well known authors and your fellow readers.

Your collection of issues serves as a continuously updated "Bowyer's Handbook". Whether you are a beginner or seasoned bowyer you will enjoy and benefit from the multitude of talented archers presented in this magazine. Each one will become an important arrow in your quiver of archery information.