Small Fry Quiver by Thunderhorn Manufacturing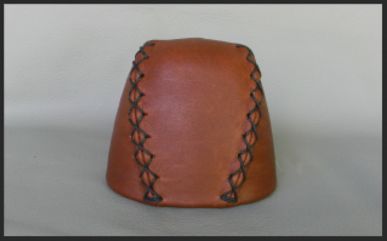 Small Fry Quiver by Thunderhorn Manufacturing
Small Fry 4-arrow Bow Quiver by Thunderhorn Manufacturing
For those of you who only want to carry 1-4 arrows, the 'SMALL FRY' is perfect. It is a scaled down version of our regular sized quiver the Boa. Comes standard with four arrow clips.
The "Small Fry" quiver with 'quick-mount' constrictor straps will fit both recurve bows AND longbows.
Available in a solid color hood and a deluxe contrasting color insert hood. (Colors vary.)
Convenient strap-on quiver design is easy off and easy on.

Fits nearly all bows - right or left handed.
"The Small Fry strap on quiver by Thunderhorn Manufacturing is in my opinion the perfect bow quiver size for all bowhunting and it's whisper quiet."  Mike Yancey