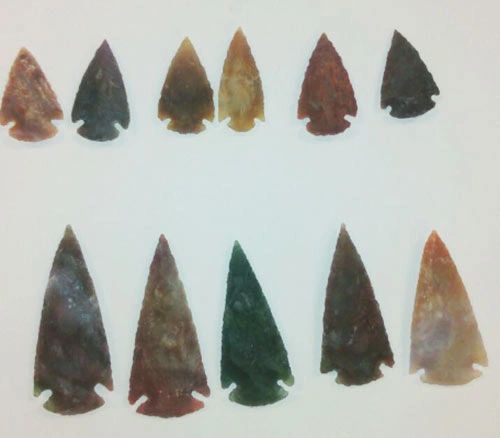 Stone Craft Points
Stone Arrowheads

These stone points are all hand knapped and of very good quality. They are perfect for may craft projects, display arrows, necklaces, decorations and more.

The smaller size averages about 1" in length and the larger ones average about 2 1/2" in length.

Colors and shapes will vary.
Sold by size, by each, and by dozen.