Sullivan's Trap Pan Tension Tester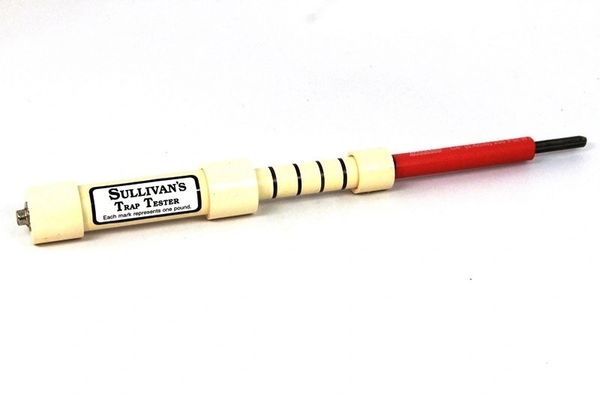 Sullivan's Trap Pan Tension Tester
Sullivan's Trap Pan Tester

Easily and accurately measures the pan tension on foothold traps. Graduated from 1 pound to 4 pounds in one pound increments.
"This tool really does what they claim it to do I had a much better reduction on pest catches like possums & Skunks The Pan tester allowed me to adjust my pan tension to avoid the pest critters its worth the price try one & you will see for yourself."
- Timothy Sturgill, VA
"I have struggled with dialing in my pan tension for years. Call me dense but for one reason or another, I kept looking at this product but never buying it for one reason or another. Well, I finally bought it, and accurately measuring the pan tension is a cinch and it has helped increase my target catch. You won't have a complete set of trapping tools without this – don't think about it, just buy it."
- Dan Turvey, Jr., WY
"I have always used other means to test pan tension. Finally broke down and bought this. It's worth it. I hate gimmicks and am a minimalist when it comes to trapping gear but this was worth the money. Saves time and guesswork." - Mark Greene, TX