Pine Hollow Longbows Oval Take Down Bow Sleeves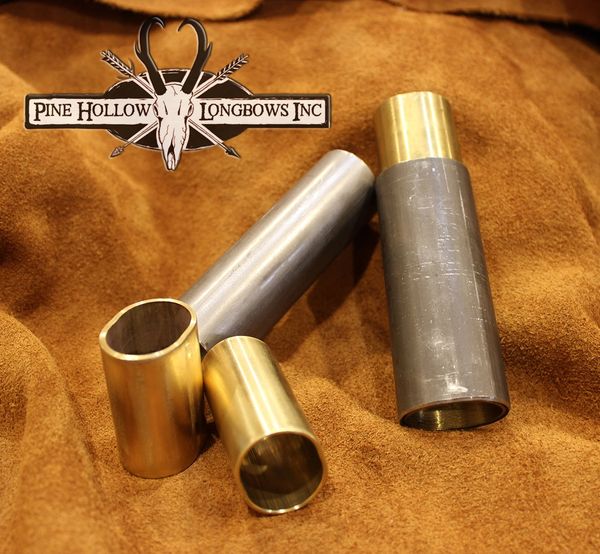 Pine Hollow Longbows Oval Take Down Bow Sleeves
A Pine Hollow Longbows, Inc. EXCLUSIVE! 
MADE IN THE USA!
The oval cross-section is comfortable in the hand. The 4" handle section is 1 1/2" deep 1 1/8" wide. The set comes with two brass inserts, one for the bottom takedown limb and the other is epoxied on the upper limb then after the epoxy is dry clean up the end for a flat clean base so that you have a good flat surface to match up in the center of the handle with the removable bottom limb. The upper section can then be pinned with a brass screw to keep it in place permanently. The double brass fittings are the key to a perfectly flat clean surface for both ends to meet in the center for the outer sleeve, making for a solid connection and a whisper-quiet bow. 
Perfect for nearly any bow!  Self-bows, sinew backed bows, and even laminated bows. 
A must-have for flying to your hunting destination because you can avoid the longbow cases required for one-piece longbows. No oversized luggage!
Make a quality takedown bow with these precision takedown sleeves.
(Use MT-13 adhesive for installing these T/D Sleeves.)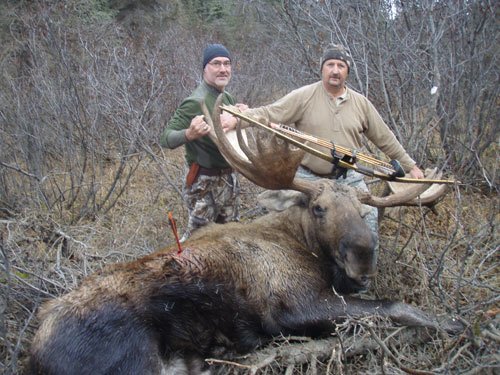 We'd like to congratulate Tommy Robinson for a really nice moose he got in Alaska with a take-down longbow he made from one of our take-down sleeve kits listed above. For the traveling bowhunter, when packing in or flying - a take-down bow is a must. Tommy's bow is beautiful laminated wood and bamboo longbow backed with Prairie Rattler skins for a nice camo effect.