Traditional Bowyers Bible Books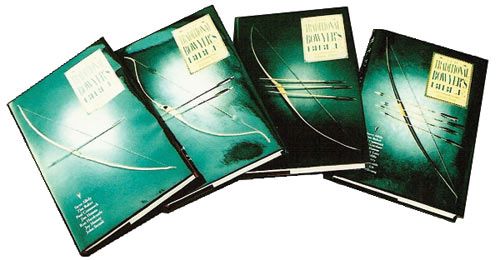 Traditional Bowyers Bible Books
Traditional Bowyers Bible Books

The most complete series on bow building ever published! Start with volume #1 for sure, that one is a must have.

The other three volumes complete the picture of bowbuilding, it's all in there, anything you need to know about building bows and the bowyer's craft. Soft covers.
Save $10.00 when you buy all four at once! Select "Complete Set" from the drop-down menu.