Wiebe Boss Dog Knife - With 24-Replacement Blades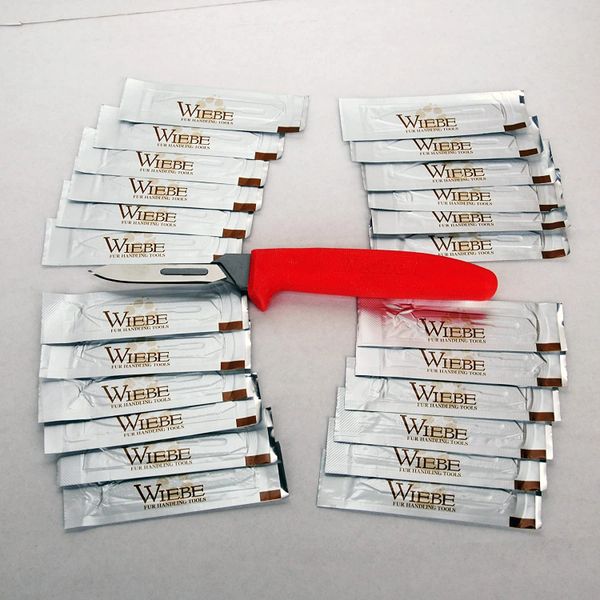 Wiebe Boss Dog Knife - With 24-Replacement Blades
The Wiebe Boss Dog Knife - With 24-Replacement Blades is perfect for hunters and trappers who love a fixed-blade skinning knife. The Wiebe Boss Dog sports a surgical-grade scalpel knife blade for a long-lasting and consistent edge to work with.
This replaceable blade hunting knife has a handle that is constructed of a soft-touch material for wet days afield or greasy hands in the skinning shed. The knife measures 8 inches overall and comes with 24 wicked-sharp replacement blades.
Product Features:
Fixed blade
Soft handle for comfort grip
Scalpel Blades for precision cutting
24 Wiebe Replacement Blades (2-7/8") included.
Overall Length 8"