Wild Turkey Primary Wing Feathers (Full Quill)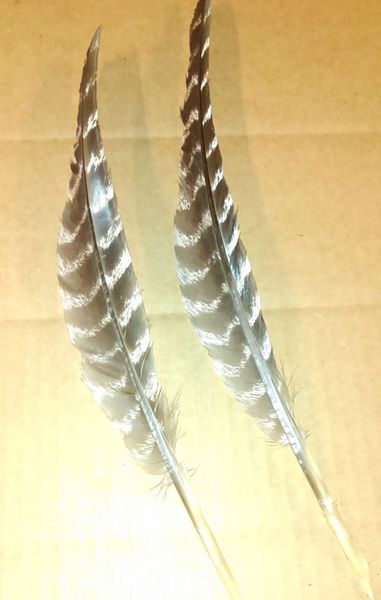 Wild Turkey Primary Wing Feathers (Full Quill)
Wild Turkey Primary Wing Feathers (Full Quill)

Turkey feathers have a long history of practical use as; arrow fletching, decorations on quivers, shoulder bags, clothing, and many other Native American crafts. Our wild turkey feathers are in great condition and will last for years with proper care.

Sold by the each or by the dozen - please make your selection below.

Natural Products Disclaimer:
All wild animal parts sold are legally taken in Arkansas or purchased from legal dealers in other states. No wild animal parts will be sold or shipped out of the United States. Before purchasing any wild animal parts make sure that is legal for you to purchase and posses such product in your state, county, or city. This is your responsibility and all legal fees or fines will be the responsibility of the purchaser, not Pine Hollow Longbows.