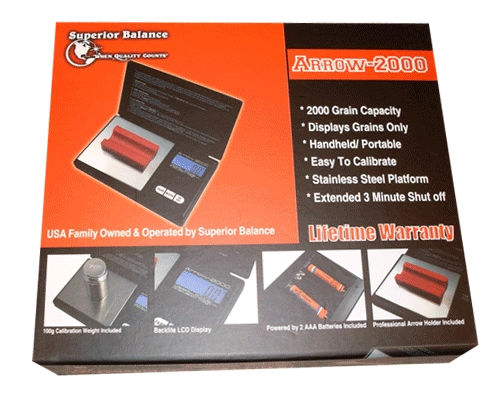 Digital Arrow 2000 Scale
Digital Arrow 2000 Scale

The Arrow 2000 digital arrow scale has a 2000 grain capacity and displays in grains. Each one is compact and portable, easy to calibrate and utilyzes a stainless steel platform. Convenient 3 minute automatic shut off saves batteries. Comes with a 100g calibration weight, backlight LCD display, 2 AAA bateries and a professional arrow holder. Lifetime Warranty.