Hickory Youth Bow Kit
Hickory Youth Bow Kit

65" floor tillered hickory, cut edge grain with string grooves.

Includes B-50 Flemish string.

Note: Additional Shipping Fees Apply on All Foreign Orders.

We get these kits from Rudder Bows Archery
 
(Orders with multiple over sized items - call for a better freight rate.)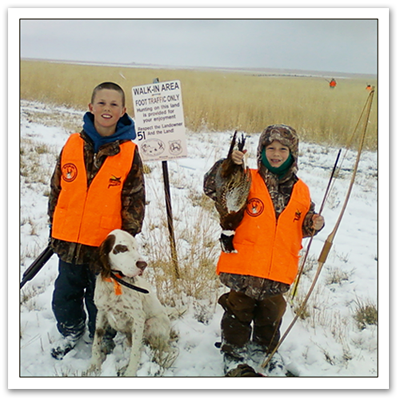 Kye and Jake Hicks shoot bows made from our Youth Hickory Bow Kits shown above. They sent us this picture of a pheasant Jake took with his bow while the dog had it held on point. 

*All bow kits include a $14.00 shipping and handling fee in the price listed above.
Caution!! Building bows from natural materials can be dangerous. It is always recommended that you have some degree of training and knowledge before attempting to build bows with natural materials. Always proceed with caution and utilize proper safety measures, like wearing eye protection at all times, while building and shooting your bow.  When you purchase any of our products - you accept full responsibility and you agree to hold Pine Hollow Longbows, Inc. exempt from any lawsuit and harmless in the event that any sort of injury occurs.