Native American Style Hickory Bow Blanks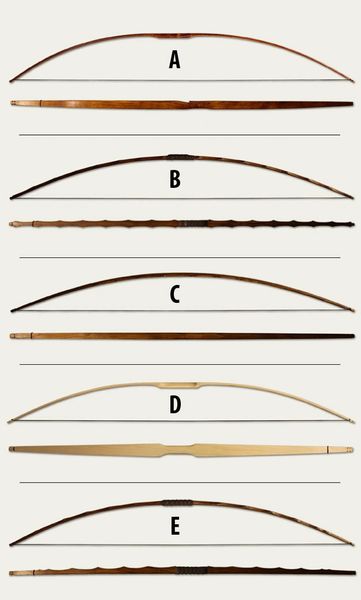 Native American Style Hickory Bow Blanks
Native American Style Hickory Bow Blanks

These quality solid Hickory reproduction bow blanks all come floor tillered - ready for your final tillering, sanding, and finishing. String grooves are pre-cut and each bow blank includes a nice bronze B-50 Flemish twist string with neutral brown serving for a very natural look.

These hickory bow blanks are a great way to get some hands-on tillering experience before trying to build a bow from scratch.

The pictures above are of finished bows - so you know what they can look like when you've completed them. You will receive an unfinished bow blank when you order.

Note: These bow blanks are perfect for sinew backing! The 60" Modoc bow, when sinew backed is just like a California style sinew backed bow. If you've ever wanted to try building a sinew backed bow - starting with one of these blanks makes the process a lot easier.

A: Hickory Flatbow 65" 
A: Hickory Flatbow 72" 

B: Mohawk 65" (No Longer Available)

C: Oneida 65" (No Longer Available!)
D:  Modoc 60" (No Longer Available!)    

E:  Iroquois 65"  (No Longer Available!)   


Note! Additional Shipping Fees Apply on All Foreign Orders.

(Orders with multiple oversized items - call for a better freight rate.)
Caution!! Building bows from natural materials can be dangerous. It is always recommended that you have some degree of training and knowledge before attempting to build bows with natural materials. Always proceed with caution and utilize proper safety measures, like wearing eye protection at all times, while building and shooting your bow.  When you purchase any of our products - you accept full responsibility and you agree to hold Pine Hollow Longbows, Inc. exempt from any lawsuit and harmless in the event that any sort of injury occurs.